Profile

Free Account
Created on 2012-02-04 19:28:00 (#1484860), last updated 2012-02-14 (292 weeks ago)
3 comments received, 22 comments posted
1 Journal Entry, 0 Tags, 0 Memories, 4 Icons

About

Mini Bio
Now selling my soul to
ygodrabble
and
The Interfic Board
!
Hobbit who is still semi-awed each time she types and the computer doesn't blow up. Don't laugh, it's happened before. Obabscribbler (known to most as simply 'Scribbler') hails from England and writes fanfiction whenever inspiration brings out the whip. She is also the kind of person who collects so many books her house needs no wallpaper, as it can't be seen anyway, and loved her little white Fiant Uno with a wrench-wielding passion until an ill-fated flying lesson cruelly broke them apart. Yes, you read that right: she took an unplanned, unwelcome flying lesson in her car. Her new Kia Picanto (nicknamed Ursula) is attempting to fill the void left behind, and it's tough going, since Ursula keeps finding photos of the Fiat in albums and Scribbler keeps crying in corners for her lost love, but together they're trying to make the relationship work.
Scribbler's inner-fangirls fluctuate from fandom to fandom, but since she keeps spotting shiny things and getting distracted, sometimes it's a miracle she can get out of bed in the morning, let alone string together coherent fannishness. She's a complete soft touch with an ear for a sob story but not SOBs, and peppers her LJ with fan-themed recs (fic, art, vids etc.) because of her insurmountable urge to
Share The Love
. These recs have been gathered and alphabetised under the affectionate name
Scribosaurus Recs
.
Scribosaurus Recs
Befriend her and she will be friend to you. Flame her and she will warm her toes on it. Read her LJ and expect rambling on things she finds interesting, interspersed with news, mini-rants and influxes of fic. Read her fanfic and be prepared for far too much focus on neglected characters and erratic (sometimes amusing) typos. Give her feedback and prepare yourself for imminent attachment of something person-shaped to your leg.
You have been warned.
SCRIBBLER'S FANFICTION
Master Fic List: A-D (Avatar, Batman, Buffy, Danny Phantom, Digimon, Doctor Who, DBZ)
Master Fic List: F (Final Fantasy)
Master Fic List: J-K (Justice League, Kim Possible)
Master Fic List: K (Kingdom Hearts - One Shots and Multi-Chapters)
Master Fic List: K (Kingdom Hearts - Series and Crossovers)
Master Fic List: M-R (MLP, Naruto, Red Garden)
Master Fic List: S (Sonic the Hedgehog - SatAM, Archie, Sega, Crossovers)
Master Fic List: S (Sorceror Hunters, Static Shock, SWAT Kats)
Master Fic List: T (Teen Titans)
Master Fic List: X (Xiaolin Showdown, X-Men: The Movie)
Master Fic List: X (X-Men: Evolution)
Master Fic List: Y (Yu-Gi-Oh! - One Shots and Multi-Chapters)
Master Fic List: Y (Yu-Gi-Oh! - Series and Crossovers)
Special Notation (i.e. the fic I keep thinking is over but somehow keeps going) -
Yu-Gi-Oh Alternative Universe Fanfics: Variation on a Theme Continuity fic-list
Anzu Mazaki is the glue that holds the gang together love

Anzu's outfits are cooler than anything in your wardrobe love

Yuugi x Anzu is peachshipping love



By

xilaii.

Spiritshipping is "they so totally could have stopped touching five minutes ago" love


Terra's tragedy is love.

Because it's true, damn it.



curvygirls
are beautiful.
| | |
| --- | --- |
| S | Shiny |
| C | Comical |
| R | Raw |
| I | Ideal |
| B | Busy |
| B | Boisterous |
| L | Lucky |
| E | Emotional |
| R | Rare |

Name Acronym Generator
From Go-Quiz.com


Challenge Prompt - Love
Challenge Prompt - Darkness
Challenge Prompt - Lessons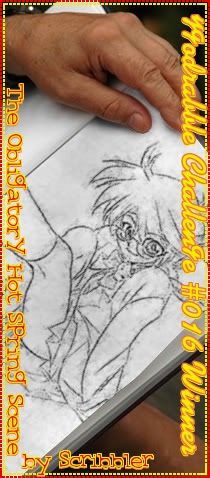 Challenge Prompt - Envy
Challenge Prompt - Inheritance

Connect
aerobics
,
animation
,
anime
,
ben elton
, carrie asai,
cecelia ahern
,
christian jacq
,
comedy
,
comics
,
crime drama
, elin hildebrand, erica james, erin w. hunter,
fandom
,
greg rucka
,
jacqueline wilson
,
janet evanovich
,
jennifer rardin
,
k.a. applegate
,
karin slaughter
,
lisa scottoline
,
manga
,
marian keyes
,
mary janice davidson
,
meg cabot
,
pop
,
reading
,
robin jarvis
,
rock
, sarah strohmeyer,
sarah waters
,
screwball comedy
,
sophie kinsella
,
superheroes
,
supernatural romance
,
terry pratchett
,
tv
,
urban fantasy
,
walking
, wendy holden,
whatever takes my fancy
,
writing

People
[View Entries]

Communities
[View entries]

Feeds
[View Entries]

Subscriptions (0)

Linking
To link to this user, copy this code:
On Dreamwidth:
Elsewhere: